Big Karlo
$375.00
In stock
.
Ships in 2-3 business days.
Karlo's Big Brother
He's bigger. And, he's a bit different. He's still a bronze fountain spout like his little brother Karlo. Big Karlo can handle more water and project a wider stream of water than Karlo. He has the presence to handle a swimming pool bond beam. But which one's older? They're not telling.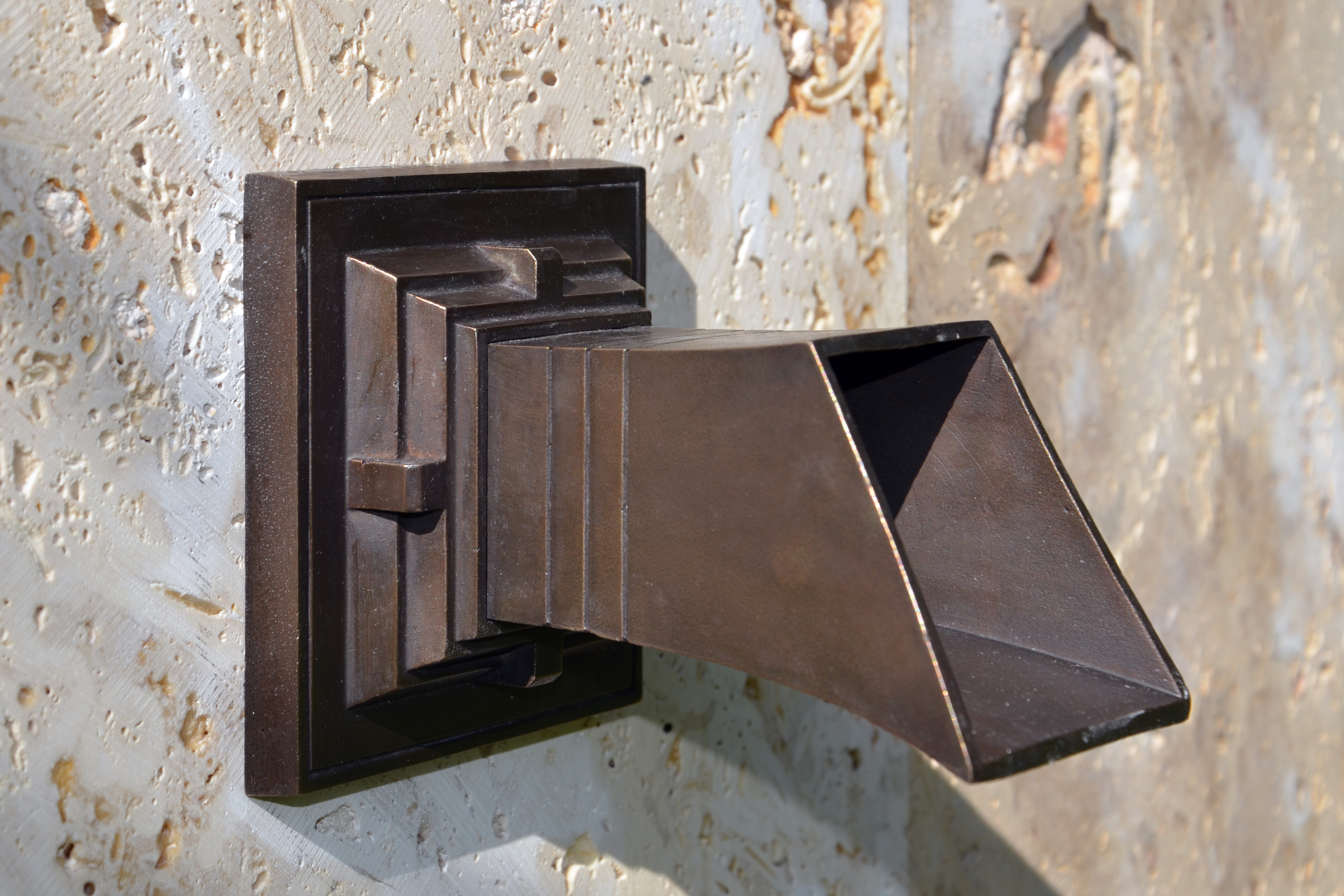 It's square !
This is Karlo's big brother. He's just as square as Karlo, but is more like a trumpet or air horn on a truck. Thankfully, he's not as obnoxious.
The spout flows beautifully producing a nice flattish stream of water. It is about the right size for a swimming pool bond beam or a larger fountain wall
Square isn't for everybody…

Squares have sharp and unfriendly edges. A row of these would look fantastic on a swimming pool water feature. Just don't put them too close to a swim lane or high activity are. If you were to bump into the corner of a spout ( say after spiking a volleyball during the fourth of July bash in you pool) it would smart.
Flows with some presence
The wide stream of water has considerable presence. It's not as well mannered (ummm … boring) as a sheet fall. It can have some mass and movement which just enhances it's presence.
It's best used someplace where you need a larger piece that can make some noise. This is not for a quiet courtyard where you plan to relax and read a book, or write your next screenplay (unless of course it's an action adventure).
Technical specifications
size
5 x 5 in backplate
6¼ in projection
also see the cut sheet
color
traditional chocolate brown with epoxy finish
other finishes available
see see color chart
water flows
low-end: ¾ to 1 GPM
middle: 1 - 3 GPM
high: 3 - 5 GPM
What's in the box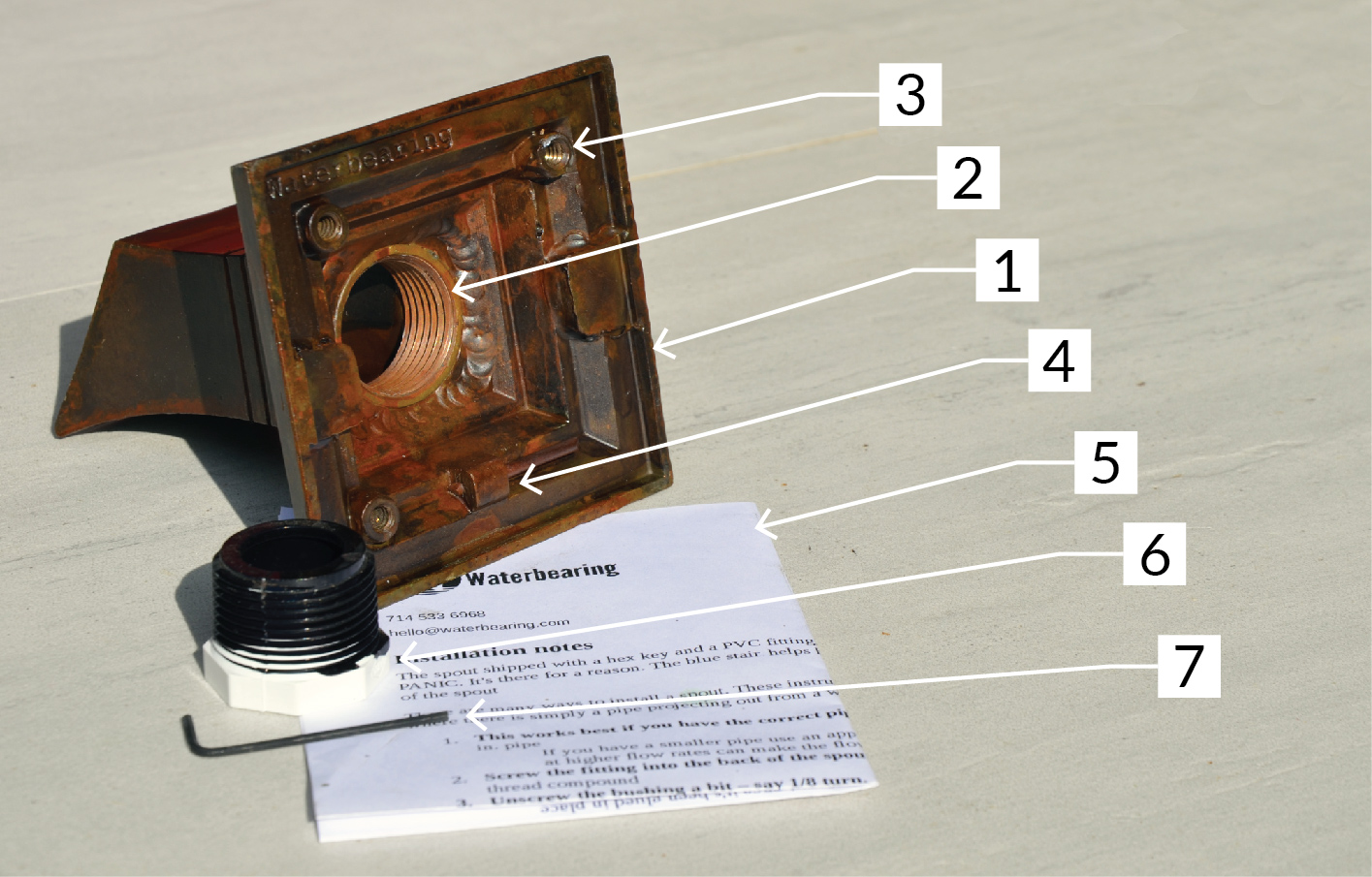 Requirements
If you have access to the back of the spout you can use either a 1 in or a ¾ in supply line. If you have no access to the back of the wall you'll need to use a ¾ in supply line.
If you need to bond the spout, the wire must be #8 or smaller. I believe that current code requires that #8 wire be used, but check your local building department.