Oona
$375.00
In stock
. Ships in 2-3 business days.
Meet Oona
Sometimes you don't need to make a splash. In a world full of uncontrolled exhuberance, elegance and manners still matter. Water should go where it's supposed to, not splash around making a mess. It's a bronze fountain spout that's more like a black evening dress (perhaps with a simple string of pearls).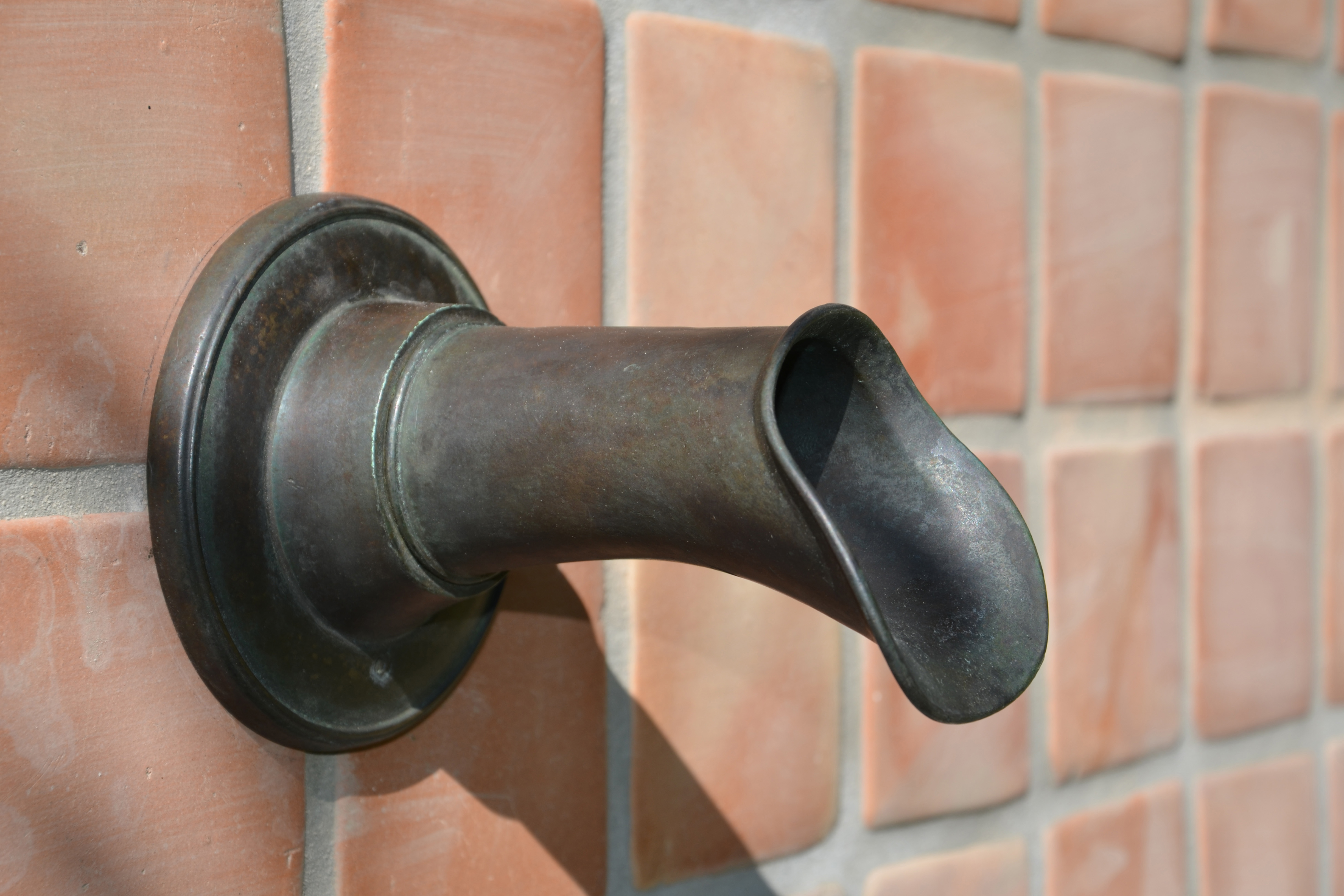 Round, friendly and elegant
This is a spout with a cylindrical cross section and an elegant bend at the end reminiscent of a lip on a porcelain pitcher (or more porperly a ewer) commonly found with a washbasin. It's similar to what's called a Lamb's tongue scupper which is typically found on building walls and used to project rainwater away from a building wall.
The spout is about the right size for a swimming pool bond beam. The nice round shapes ensure that if you happened to bump into it the incident would soon be forgotten.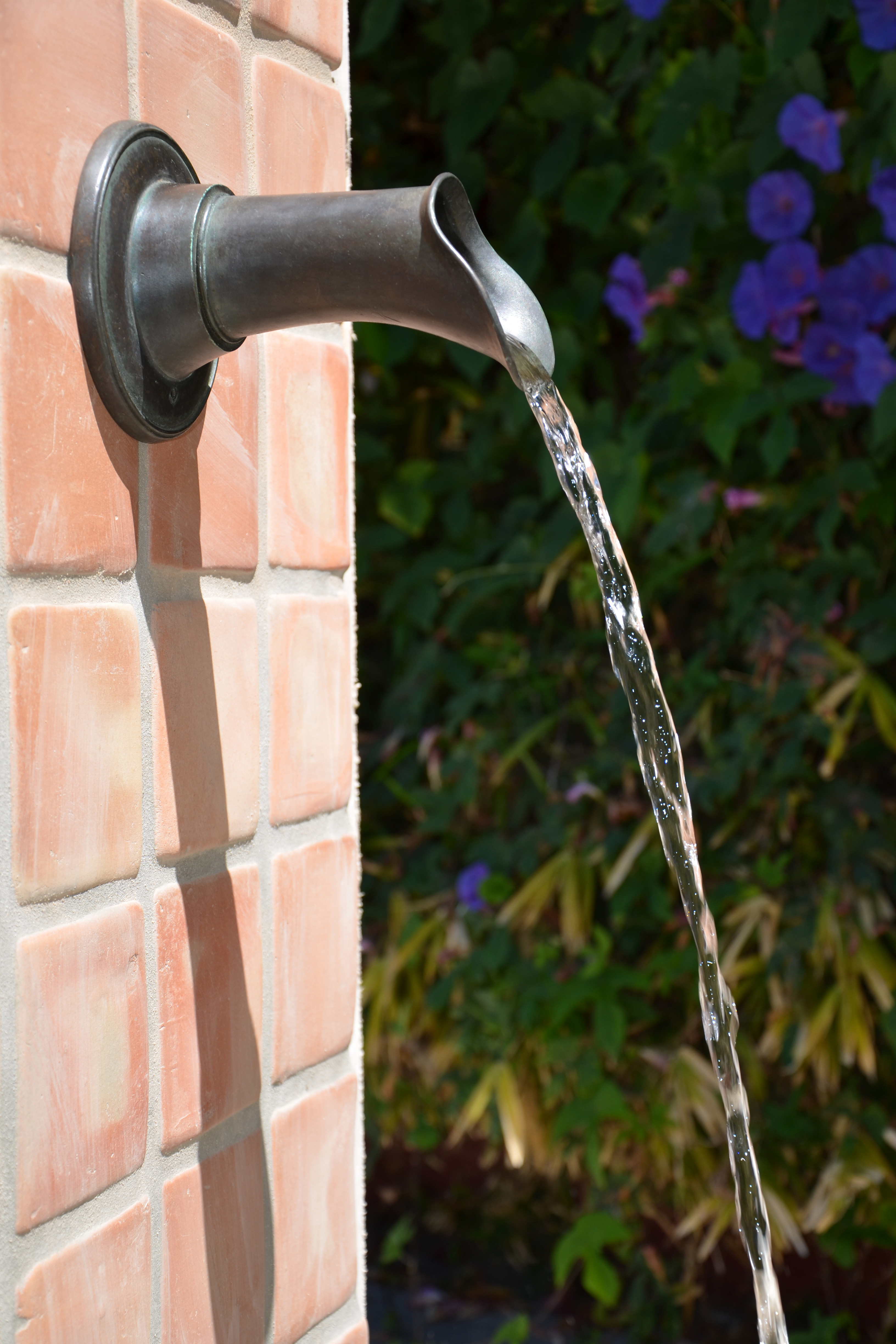 Well mannered flows
The water flow out of the spout is like pouring water out of a pitcher. The stream goes where you want it to without wandering around and splashing all over the place. You'd want that in a water pitcher. There are time you'd want that in a fountain spout. The downside of being so well mannered is that it can become boring. The sound from a constant stream of water spilling into a pool can be monotonous. Sometimes it's not what's needed. In a smaller courtyard with little sound damping, for example, a single stream of water pouring into a pond of water can sound like … ahem … the mens restroom in an abandoned airport at 3AM - quite a bit too much
Use the spout in open spaces where you'd like some noise. If the quality of the sound is important then use three or more of these spouts. That will create some fluctiations and make the splashes more interesting and less mechanical.
Technical specifications
size
5⅛in diameter backplate
7¼in projection
also see the cut sheet
color
traditional chocolate brown with epoxy finish
other finishes available
see see color chart
connection
1½ in female NPT
1½ in PVC socket
I realize that specifying two different connection types is confusing. There are a number of ways to install the spout. Please read about how to install a spout
water flows
low-end: ¾ to 1 GPM
middle: 1 - 3 GPM
high: 3 - 5 GPM
What's in the box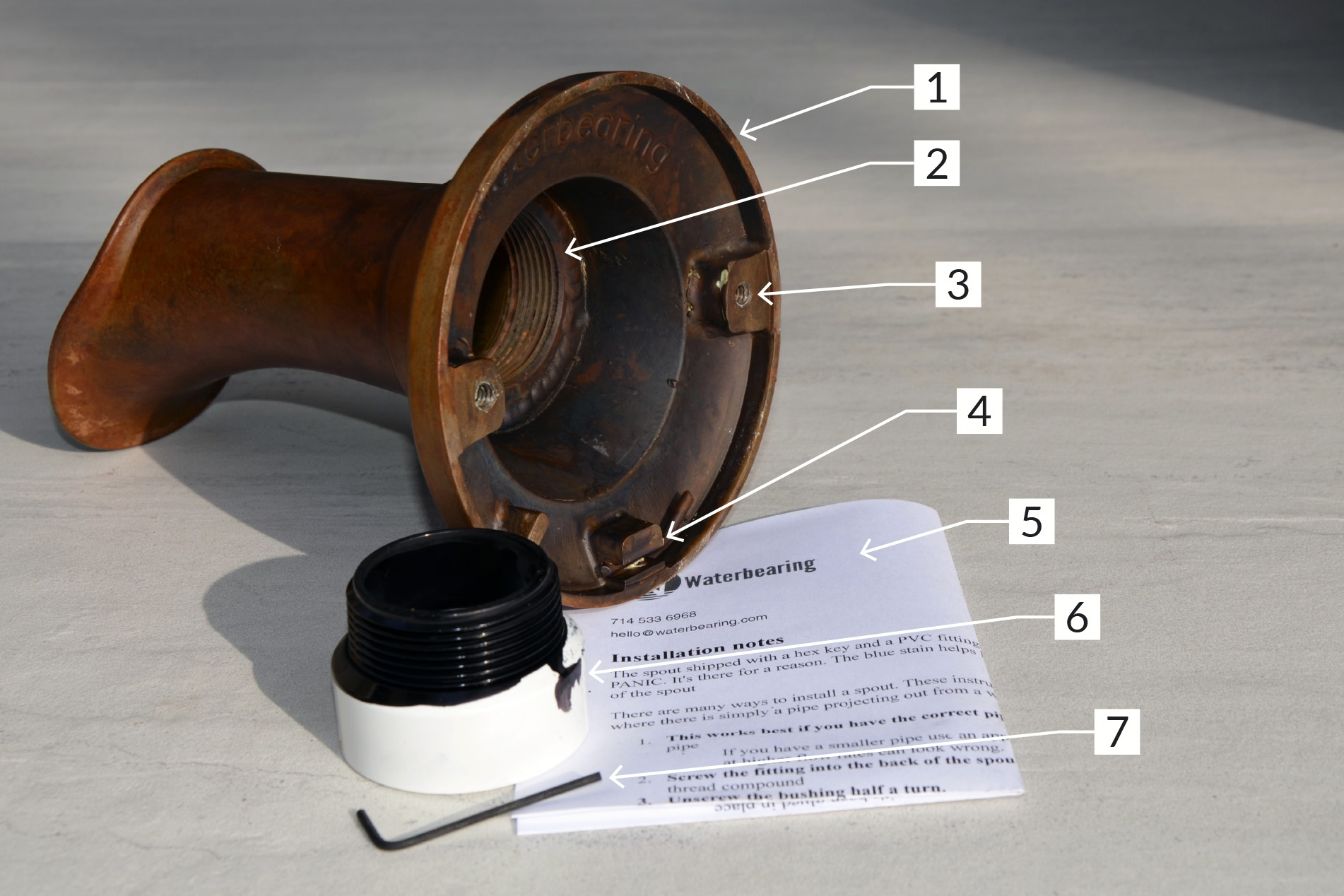 Requirements
If you have no access to the back of the wall that the spout is being mounted on use a 1½ in supply line. It's possible to use smaller sized plumbing. The spout isn't too succeptible to changes in plumbing size – but be careful and don't use really small pipe.
If you need to bond the spout, the wire must be #8 or smaller. I believe that current code requires that #8 wire be used, but check your local building department.